SAN JUAN CAPISTRANO, Calif., Sept. 30, 2016 — SM Ingredients (SMI), a premier distributor and marketer to the food, nutrition, animal, and beverage industries, today announced the addition of Jerome Schulte to its corporate sales and marketing team. The move is expected to fulfill increased demand for its growing portfolio of proprietary products.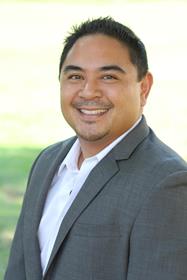 "The time had come," proclaimed Steve Marantette, SMI CEO and founder. "As part of our corporate value system to offer prompt and relevant customer service, we needed to recruit a seasoned account manager who thoroughly understands the notion of putting the customer first. When you consider Jerome's stellar resume of career accomplishments, it was an easy decision to bring him aboard," Marantette said.
Prior to joining SMI, Schulte spent 12-plus years in the high-tech sector including successful stints at Kingston Technology and Skullcandy. He was awarded multiple sales/marketing awards while at Kingston.
"While a vast majority of my career has been in the technology space, I am excited to transfer my skills to the exciting world of food and nutrition," Schulte said, while preparing for the upcoming Supply Side West tradeshow. "Regardless of what you're marketing, the key is to provide expertise, enthusiasm, and trust to your core customers. I'm eager and excited to apply these principles to all SMI customers and prospects that I come in contact with."
A resident of Santa Ana, CA, Schulte and his wife enjoy the OC lifestyle and spending time with their two children. He graduated from California Polytechnic University in Pomona CA, where he earned a bachelor's degree in Liberal Arts.
"We're thrilled to have Jerome as part of our expanding sales and marketing team," Marantette concluded. "As the company continues to flourish, I'm certain our clientele will continue to expect only the finest customer service and consultation.  Mr. Schulte will no doubt see to that!"