SAN JUAN CAPISTRANO, Calif., Oct. 05, 2016 — Please note that a release issued earlier today by SM Ingredients, Inc. was incorrectly titled. There are no changes to the original release, which follows below in its entirety.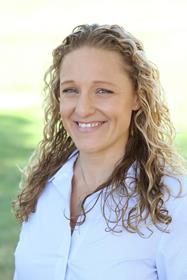 Capitalizing on its recent streak of garnering exclusive product representation, SM Ingredients (SMI), a premier distributor and marketer to the food, nutrition, animal, and beverage industries, today announced the appointment of Lara Bova to its corporate sales and marketing team. The 12-year industry veteran was recruited specifically for her expertise and knowledge of nutritional supplements.
"Once again, we're bridging the gap between manufacturer, distributor, and eventual end-users," exclaimed Steve Marantette, SMI CEO and founder. "Lara is the quintessential hire because of her diversified background in quality assurance, purchasing, and sales. She will bring a distinctive skill set to our customer base and future prospects."
A 2008 graduate of the University of Phoenix, where she earned a Bachelor's of Science in Business Management, Bova's professional experience includes terms at MeriCal and Barrington Nutritionals.
"My years of experience, particularly the manufacturing knowledge I gained while at MeriCal, has prepared me for this extraordinary opportunity at SMI," Bova said. "Moreover, all customers ultimately count on expert assistance, advanced product knowledge, and value-added price points, so it's my pledge to deliver superior account management that the marketplace has come to expect."
Residing in the Temecula Valley, CA, Bova and her husband enjoy their time together with friends, family, and especially their toddler daughter. In her spare time away from the office, she also participates in CrossFit and extreme events such as Tough Mudder and Spartan Races.
"Lara's mission is to support the growth and success of our clients," Marantette concluded. "What more could we ask of a valued colleague? She is a well-liked sales executive that has dedicated herself to offer advanced technical support, exceptional customer service, and, the SMI x-factor, tangible integrity."